"Cash rules everything around me."
The lyric by Akon has never been more accurate than it is now.
You need all the money you can get to survive, especially during these challenging times when the whole world is seemingly going through a recession.
But how do I get the paper?
You either need to work for someone or yourself or combine the two; a side hustle.
It doesn't matter how you get it as long as it is legal, of course.😊
Whether through employment or entrepreneurship, the shop attendant won't ask the source at the end of the day.
What career opportunities in the history, language and culture domain can you start as an African?
Career Opportunities
While compiling the list, I tried to focus on jobs that had the following attributes:
Low barrier to entry
Easy to start
The career does not require a college degree or tons of experience.
Preferably remote work.
Animator
An animator is someone who creates images that give an illusion of movement called animation when displayed in a quick sequence.
Think of your favourite cartoon. Say, Camp Lazlo, the Simpsons.
Yes, an animator was instrumentally involved in developing them.
The African animation scene is ripe and ready for plucking.
Africans are yearning for African-themed animated movies and games, but the people with skills are limited.
Where do I start?
Pick an animation speciality depending on your interests. For example, you can decide to become a game animator or video animator or website animator. Take your time and do thorough research. Most of the information is free. Google " animation specialities", browse through Youtube and reach out to experts in the field; most will be thrilled to answer your questions if you ask nicely.
Master the required skills. Once you have picked a speciality of choice, it is time to put in the work. Below is a list of resources to get you started:
Beginner Resources
- Guide: How to Animate for Beginners
- Beginners guide to animation
- 12 Principles of Animation (Official Full Series)
Where do I get animation jobs?
- Job boards like Upwork, Indeed, Fiver, Animated Jobs etc
- Linkedin Jobs
- Start your animation company.
Get motivation from fellow Africans.
Blogger
A blogger is someone who regularly writes on a website or journal.
For so long, the content about Africans was written by everyone else but Africans. It consequently resulted in many biased and false conspiracies floating all over the internet.
Thankfully, we have woken up from our slumber and started telling our stories.
The pie of stories to tell is, however, too big. Africa needs more content creators.
How do I start?
(a) Pick a nitch - There are many stories to tell. Come up with a list of stories you are passionate about.
Next, research and determine if other people are similarly interested in the topics.
Nothing is as frustrating as taking your precious time to write, only for nobody to read it.
Are people already discussing it in forums like Reddit or Quora?
Is it auto-suggested when you start typing the phrase in the Google search bar?
What is the Keyword volume for the topic? Use sites like Semrush, Ahref or Moz. Take advantage of the trial versions. The tools can be costly.
Use these questions to filter out the topics that don't cut it.
(b) Create a website - I would advise you to use WordPress if you are just getting into blogging. It is tailored specifically for writing.
Buy a domain name and hosting space from Namecheap, Godaddy or Hostinger.
If you want to use country-specific TLDs like .co.ke or .sa, you need to go for the country-specific domain service provider. Google is your friend.
(c) Start blogging - It is now time to put pen to paper. There are different styles and approaches; everyone has theirs, or at least you develop one with time.
Feel free to reach out if you need some pointers or advice. Happy to support you wherever I can.
Yes, I have started writing, but how do I make money from it?
There are many ways to monetize your content. I will mention but a few.
Ad placement: You display ads from Google Ad Sense (or whatever provider you pick) next to your content and get a commission whenever a reader clicks it. It is the easiest and most common way to make money blogging.
Affiliate marketing: Say you are writing about African Authors. You can put the link to their books on Amazon, and if someone were to use your link to buy the book, you get a commission from the sale. This kind of marketing is called Affiliate marketing. Most merchants use Affiliate networks and directories. Affiliate networks are like the intermediaries between the merchants and the affiliates—a one-stop shop for everything affiliate marketing. It also saves you time as an affiliate of having to peruse the internet looking for business offering affiliate programs.
Sell a product: It is hardest to pull off since it requires more work but can be the most rewarding if it works out right. The product can either be digital or physical. The digital good can be a spreadsheet, ebook, or notion document, to name a few. Sell all your digital goods for free using Gumroad. As for physical goods - the type, cost and preference will determine how you go about it. You can decide to sell directly from your website, meaning you handle all the logistics involved, or use a third-party platform like Jumia, Amazon or many others.
Beginner resources
Affiliate programs for beginners
Sell more digital products on Gumroad
Get motivation from fellow Africans.
Tutor/teacher
An African is likely to be a polygot or multilingual by the time they are ten years old. We first learn our mother tongue/father tongue then the school(official) languages quickly follow.
We should be very proud. Not many people outside Africa can speak anything but their native language.
But where is the money in this?
You can become a tutor. There are many sites where you can exchange your tutorship for money.
You must be saying, but I am no expert.
Of course, you are. How can you speak a language all your life and not call yourself an expert?
If you aren't, then I don't know who is!
The world has become a global village, and your African brother/sister from another mother who stays miles away wants their kids to learn the tongues of the motherland.
It's time to teach!
What do I need?
Internet, Laptop (or a mobile phone) and your brain. That's it.
Sites needing your expertise
Job boards like Upwork, Fiverr etc
LinkedIn Jobs
Join relevant Facebook groups and market your expertise
Sign up as a tutor on Italki
There are so many career opportunities I would love to cover, but the newsletter would be too long if I were to go through all of them.
The Complete List
Podcaster, YouTuber, researcher, translater/interpreter/transcriber, curator, tour guide, Data Scientist, Data Analyst, Game developer, social media influencer, Author, Content Writer, Photographer, videographer, Interpreneur, Newsletter Creator and Customer support.
If you like such content and would like me to share more, reply with the career you want me to cover next.
Thimlich Ohinga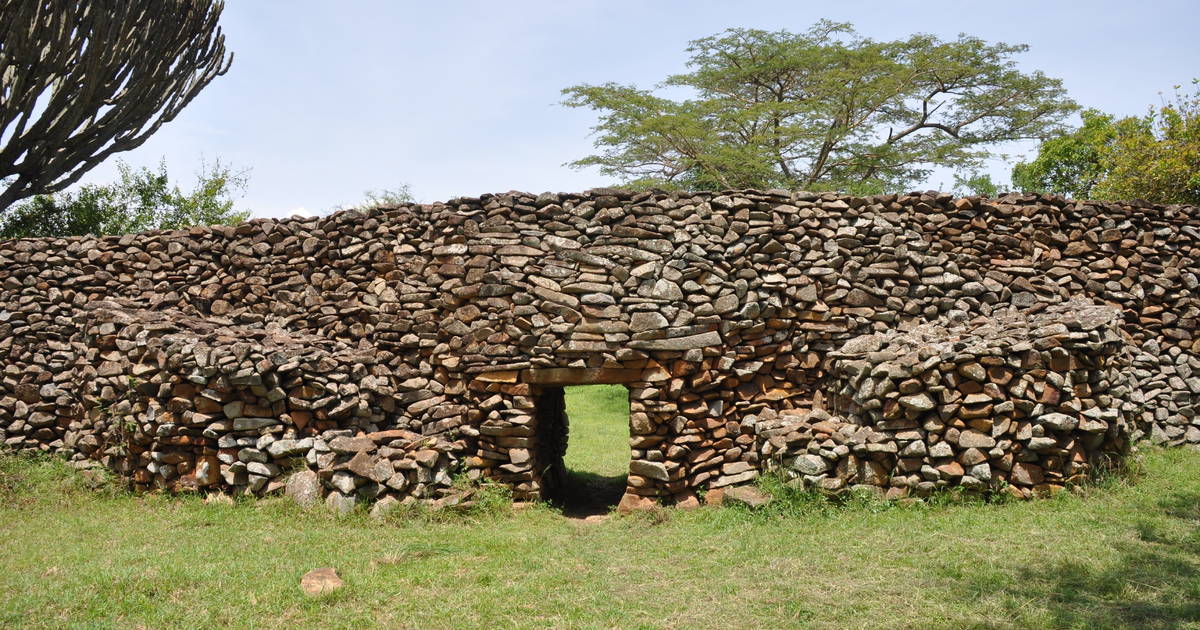 Built in the 16th century, Thimlich Ohinga is a dry stone walled settlement found South Nyanza region of Kenya.
It served as a fort for communities and their livestock and defined social entities and lineage-linked relationships.
Join the Lughayangu Community!