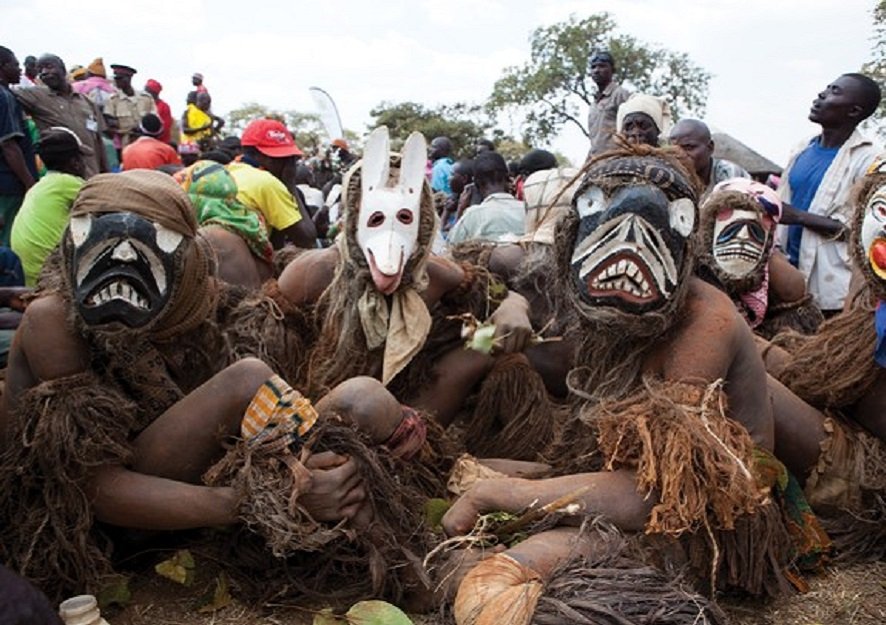 Most African cultures have different traditions and cultural practices when it comes to death. Some are fascinating, while others are a bit strange and scary.
Let us go down to Southern Africa in Malawi, where the Chewa tribe hold a festival for their dead, uniquely caring for them. It is customary to clean the deceased's body during the burial ceremony of a tribe member.
The corpse is taken to a sacred place where the cleansing is done by slitting the throat, then water is poured through the hole and squeezed down the stomach until it comes out through the anus. This process is repeated until the water comes out clean.
Here comes the weird part. Once done with the cleansing, the water is collected and used to prepare a meal for the whole community, as they believe that the iniquities of the dead have been cleaned up.
The cleansing of the dead helped spread infections and deadly diseases in the Chewa community.
The Chewa believe that death is not natural and is caused by witchcraft. They also perceive that witchcraft only works on family members, and those who might have killed a person would be scared to go to the funeral hence the whole village is required to attend the funeral.
For the Chewa, other than funerals being a time of mourning, they are also an opportunity to socialize with new people, eat, and drink. Learning these cultural practices helps us understand different African traditions and appreciate their authenticity.
ADDITIONAL RESOURCES
CHEWA PEOPLE: THE GREAT MATRIARCHAL BANTU PEOPLE OF AFRICA AND THEIR ANCIENT NYAU SECRET SOCIETY
Join the Lughayangu Community!