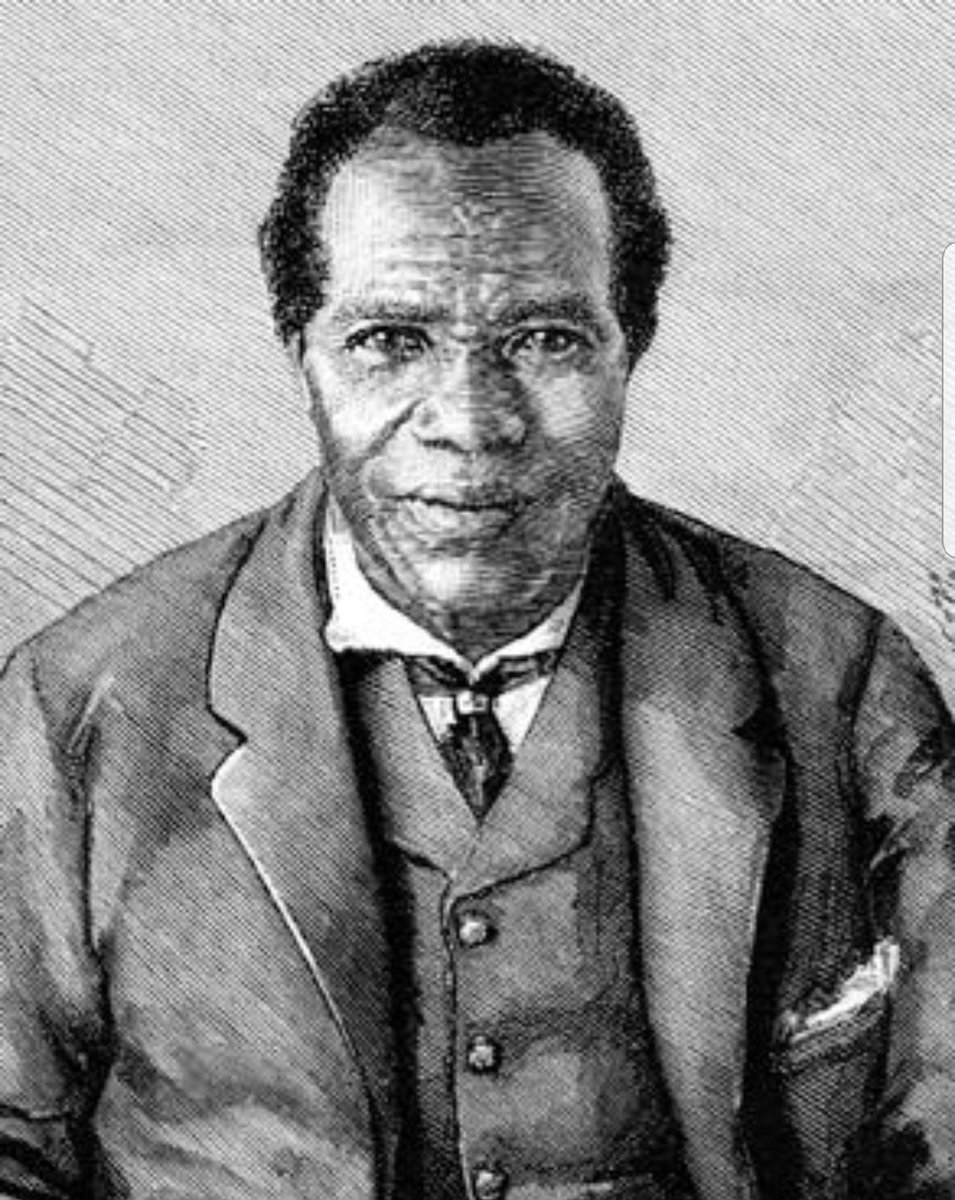 Image of Jaja, the King of Opdodo. Photo Credit: Guardian Nigeria
King Jaja was born as Mbanaso Ozurumba in Umuduruoha, Amaigbo, Imo state, Nigeria in 1821. Neither is his actual birth date nor the identity of his true parents is known. In the 1800s, Igboland was invaded by the Europeans for slaves in exchange for firearms, tobacco, bullets, and black slave raiders invaded different regions and sold Igbo's as slaves. The Niger Delta communities also acted as middlemen into the interior markets for the trade goods of European supercargoes stationed on the coast in exchange for palm oil.
The society was organized into houses comprising wealthy merchant/founder, his family, and numerous slaves he owned. A prosperous founder had thousands of members, both free and bonded and hundreds of trade canoes. Leadership was by merit, and any person with the charisma and proven ability could rise to be the house leader but never became king.
When he was twelve years old, Jaja was captured by slave raiders and sold to Chief Iganipughuma Allison of Bonny Island, Rivers state, by Obua Ajukwu of Oguta. His first master renamed him Jubo Jubogha and later resold him to Chief Alali, head of the Opobu Manila Group of Houses. It was here that the British who could not pronounce his name appropriately gave him the name "Jaja".
He worked as a paddler on trade canoes of his owner, travelling to and from the inland markets. Jaja showed exceptional business skills at an early age, which did not go unnoticed as he won the hearts of the local people and the Europeans. He earned his way out of slavery, was acculturated according to Ijaw (Ibani) rituals and later established himself as head of the Anna Pepple House.
Anna Pepple soon absorbed other trade houses in Bonny. He increased operations in the hinterland and expanded the number of European contacts. In 1869, an ongoing dispute with the Manilla Pepple House led by Oko Jumbo forced Jaja to break away. He established a new settlement, which he named Opobo, and he became King Jaja of Opobo.
Opobo soon dominated the region's lucrative palm oil trade and became home to fourteen of the former eighteen Bonny's trade houses. He also blocked the access of British merchants to the interior, giving him an effective monopoly. There are times that Opobo shipped palm oil directly to Liverpool, independent of the British middlemen. In 1871, Jaja aided the Queen of England in a battle in the Gold Coast (The Ashanti war) and was awarded a sword of honour from Queen Victoria.
As the palm oil trade business expanded in Opobo, the Europeans ambitions to dominate this market grew, thus creating a conflict between Jaja and British business tycoons. In 1884, Consul Hewett met with King Jaja to discuss the Protectorate Treaty. He met fierce opposition from Jaja and his chiefs over a clause that called for free trade and freedom of movement for the British traders. King Jaja only signed the treaty after the disputed clause was scrapped, and Consul Hewett had given him assurance in writing to state that Queen Victoria did not want to take his country or markets.
At the Berlin Conference in 1884-1885, the British moved to claim Opobo after other European powers designated the area as British territory. When Jaja refused to cease taxing British traders, Henry Hamilton Johnston, a British vice-consul, invited Jaja to negotiations in 1887. He was invited to a warship that Hamilton had brought with an assurance that he would be safe.
Onboard, Jaja was given two choices by Johnson. Either to go back and face immediate bombardment from the British navy if he failed to allow the Europeans access or that he goes into exile. Being the tough man who stood to his values, Jaja did not back down. He was arrested and tried in Accra in Ghana. He was accused of barring trade to the inland districts beyond his jurisdiction and administering illegal oaths to the native people in his markets to frighten them from dealing directly with European Agents.
He was then exiled to Saint Vincent in the West Indies and Barbados. His presence in the Caribbean was alleged to have been the cause of civil unrest among the people of Barbados.
After years of campaigning for his freedom, King Jaja was pardoned and released to return to Opobo. He, however, died en route in Santa Cruz, Tenerife, in the early hours of the morning of 8 July 1891.
His remains are now a sacred (grave) shrine behind the Palace of the Amanyanabo of Opobo. An imposing statue of Jaja stands in the centre of Opobo with the inscription: A king in title and deed. Always just and generous.
A Nigerian filmmaker, Charles Okpaleke, and veteran actor and film producer Ramsey Nouah have acquired the rights to produce a biopic based on the life and times of king Jaja of Opobo.
Additional Resources
Davey, J. Ozurumba Mbanaso or King Jaja of Opobo. Oxford Research Encyclopedia of African History. Retrieved 26 Aug. 2021, from
Dike, Kenneth O. Trade and Politics in the Niger Delta, 1830-1885. Oxford University Press, 1956.
Ramsey Nouah to produce King Jaja of Opobo's biopic
Jaja Of Opobo: The Slave Boy Who Became King
Aspects of British Gunboat Diplomacy – Jaja King of Opobo
Join the Lughayangu Community!