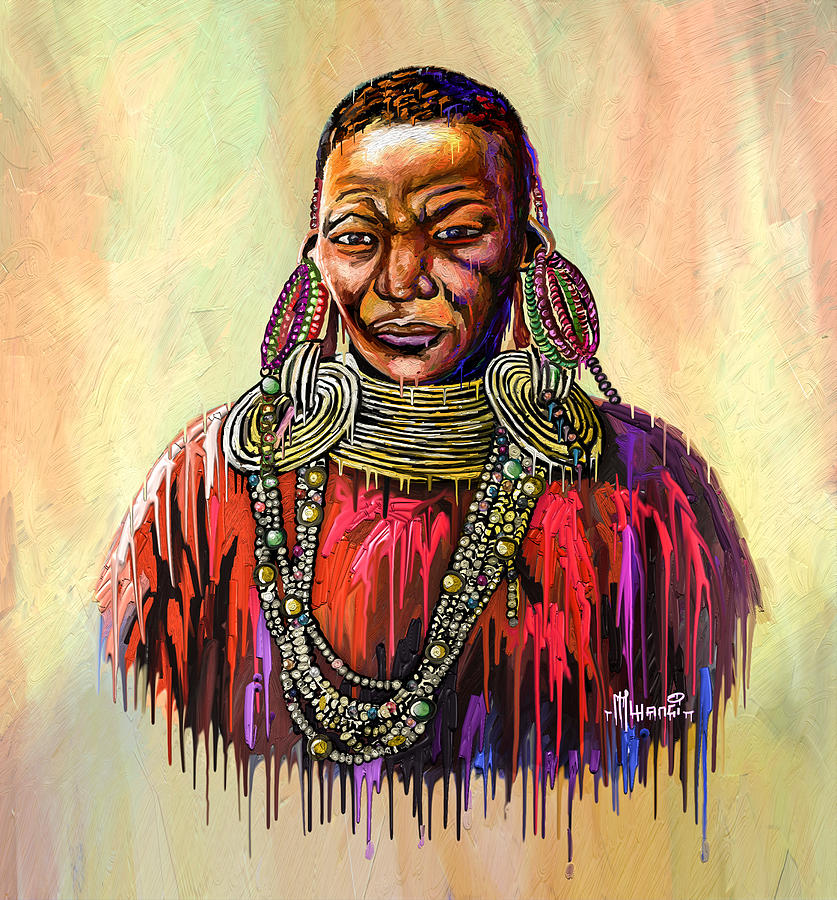 Photo Credit: Meeting of Minds UK
Wangũ Wa Makeri was born around 1856 in Gitie village, Kangema division, Murang'a. She was the daughter of Gatuika Macharia and Wakeru of Ndorobo descent from the Ethaga clan. Due to the lack of formal education, she worked as a labourer at her parent's farm.
There, she met her husband, Makeri wa Mbogo, with whom they raised six children in Koimbi village in Muran'ga.
She entered into a relationship with the paramount chief of Fort Hall (present-day Murang'a), Karuri wa Gakure, who had 60 wives and stayed with her family whenever he stopped by their village. When her husband learnt about the relationship, he was offered the position of headman by Karuri in an attempt to appease him, but he declined. The position was then offered to Wangu, who accepted it in 1902. This position of headman was reserved for men, and Wangu became the first and only female leader of the Agikuyu during the British Colonial period.
The previous year(1901), the railway construction had reached Kisumu, and the British redrew East Africa's boundaries. The British began a taxation system for its new subjects to fund these initiatives. Paramount chiefs like Karuri were appointed to help collect the money, and headmen such as Wangu assisted them by acting as the grassroots agents in the administrative structure.
Wangu's tasks as headman involved collecting taxes, brokering peace in the community and communicating the colonial rules to the people. She was considered harsh and authoritarian in how she intimidated tax evaders and subjected them to solitary confinement. Wangu always sat on the back of her offenders while they knelt before her in submission, suffering ridicule and humiliation from their neighbours.
Her downfall came when she joined men in a dance called kibata naked, which was reserved for men and not even moving near the male dancers was allowed. It is alleged that when Wangu saw Karuri wa Gakuri dancing, she stood up, flung herself on the dance floor and began to dance vigorously, exposing her breasts and thighs. Her dishonourable dance soon became a subject of discussion among the people she ruled, and in June 1909, Wangu was forced to resign.
Even though many view her as a ruthless leader, Wangu is celebrated for fighting for and earning her respect in a male-dominated society and proving that women can be leaders.
ADDITIONAL RESOURCES
Akyeampong, Emmanuel Kwaku; Gates, Jr., Henry Louis (2012). Dictionary of African Biography. New York: Oxford University Press.
Wangu wa Makeri Makers Kenya's History by Mary W Wanyoike
Join the Lughayangu Community!